Farm and Products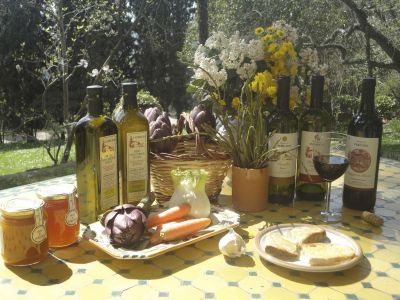 We produce wine and olive oil from our groves and vineyards that has the intensity of the very flavour of this land helped by the clay soil, the stones, the sun that shines for most of the year and the soft sea breeze.
The olive groves in Peruzzo, which date back to the late nineteenth century, extend for 60 hectares from the farm in the hills down to the plains and there are about 7000 trees. Annually they produce 140 tons of extra virgin olive oil.
The vineyard at Peruzzo extends for about for about one and half hectares on the flattest part of the farm, where it was planted in 1973. Today it produces about 400 tons of Sangiovese IGT Maremma Toscana grapes, which for the most part are sold to major wineries in the area. A small part of the production is however intended for the vinification of our own wines along with a small quantity of white grapes.