Vegetable garden and Orchard
Near the tractor shed there is the farm's vegetable garden which Paolo, one of the workers who works on the farm, looks after and cultivates with passion and commitment.
Here among plum, damson, fig, walnut and peach trees different vegetables grow each season, cabbages in winter, artichokes and peas in the spring, and then zucchini, peppers, cucumbers and tomatoes in abundance during the summer.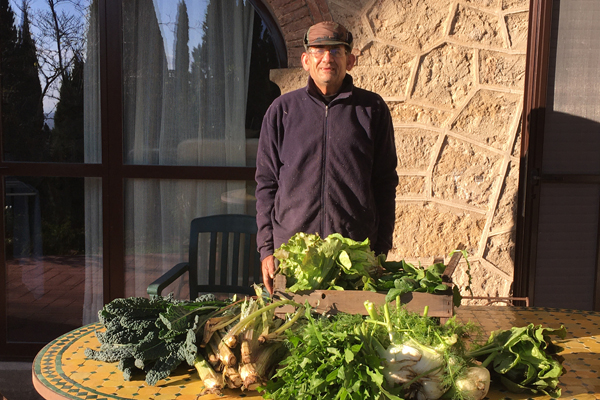 The kitchen garden, irrigated with water from the artificial lake and made even more beautiful with flower beds, is fenced and closed in by a gate to prevent the access of wild animals. The products, depending on the abundance of production, are given to guests of the farm free of charge and used in the dinners held at Osteria del Cinghiale.
Paolo will be happy to let you visit the vegetable garden he takes care of.